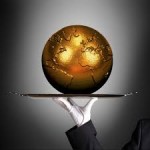 I am back to work and already feeling the pangs of NYC theatre withdrawal. Now, for a few weeks, all I can do is to sniff the ink off of my Playbills and try to recapture the buzz. It really doesn't work, but try I will.
Oh, and readers, I forgot to mention to you that I hold the greatest possible credential in the entire world of theatre. Oh, sure, there are GREAT actors and GREAT directors and GREAT designers. Oh, they are great. But I hold perhaps an even more awesome title. I am an undisputed world-class audience member!
Oh, you think you can beat me? You think you could be a contender? You think you've heard of someone else who has seen more shows in move continents over more decades. Oh, you'd be wrong! You'd be oh, so, so wrong!
Back in June for a month of theatre drugging! Till then check me out on the work time blog: www.theatreclassaddict.com