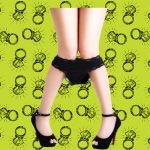 Engagements
Written by Leslye Headland
Directed by Trip Cullman
Second Stage Theatre
July 27, 2016
Production website
💉 out of 5.
 This is a chick-flick without the "flick" – and what was left – wasn't much. Theatre is a rather sacred space to me. It is place to do a kind of art that is unique to live performance and would never be able to successfully translate into film or TV. When you write for the stage, you should really want to USE THE STAGE. This play just didn't need the stage. It could have done all it did with film or television. A live audience was not needed.The story was MOST predictable. Ex-lovers meet at an engagement party. Man-slut wants to cheat on his girlfriend with his ex (female-slut). Female-slut agrees even though his girlfriend is her best friend. The deed is done. Female slut pretends to not want more to do with male-slut. Female-slut and male-slut meet at his engagement party. She dumps him for, obviously, a up and coming male-slut – – and he, male-slut, finds another female, that he is looking to crown as the future female-slut.
There is a gimmick of a live mic on stage that turns sections of the play into a bit of a stand-up routine – but so what! There are a few jokes in the dialogue and some clever flashes of sarcasm – but not enough.
Each engagement party was separated by some wonderful cliche "engagement party music." I knew we were in trouble when I was upset when they ended the pop song and went back to the play and the play's dialogue. I wanted to hear more of the pop song. Given the choice between listening to a Prince classic or listening to this play, I am taking Prince every time. Note to director: You need play music that is more alive then the play in front of us OR a play that is more interesting then the scene change music.